DACA
Deferred Action for Childhood Arrivals
What is DACA?

Undocumented immigrants who can answer "yes" to the following six questions are eligible to apply for DACA, or Deferred Action for Childhood Arrivals. If granted DACA, they are given work permits and can apply to travel internationally in an emergency situation.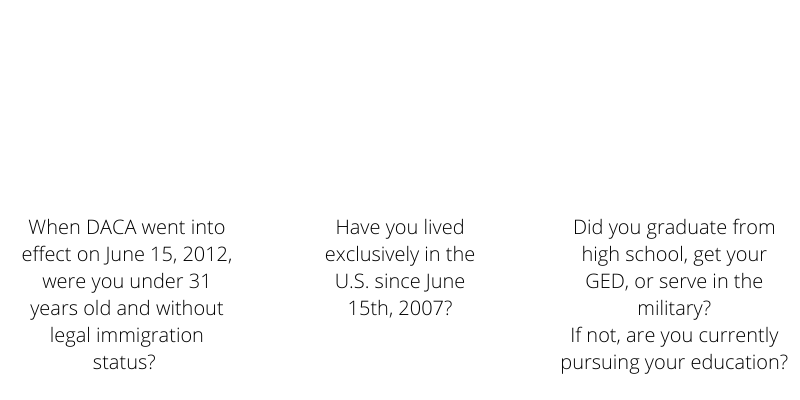 This video explains more about what DACA is.
Please note: This video was created in 2012 when the DACA program was brand new. The dream.bkrlaw.com website this video references is no longer active. If you'd like to speak to us about your DACA eligibility, contact us below or by calling 317-571-3600.
Avoid Fraud

Like other types of immigration cases, the rules of DACA as outlined by USCIS are complex. Don't lose money or endanger your immigration status by getting sucked in to claims that sounds too good to be true.
For more tips on how to avoid becoming a victim of fraudulent immigration benefits providers, click below.
Send us your DACA questions
If you still have doubts after reviewing the above information, let us know. Tell us a bit about your situation and when you'd like to meet with the attorney. Someone will be in touch to schedule an appointment.