Find Us In The Community

Every Monday at the Mexican Consulate
Attorney John Broyles (pictured here with Consul General Javier Abud Osuna at El Grito 2016) gives free consultations beginning at 9 a.m. each Monday.
​Find John at the Mexican Consulate in Indianapolis: 331 S East St, Indianapolis, IN 46204.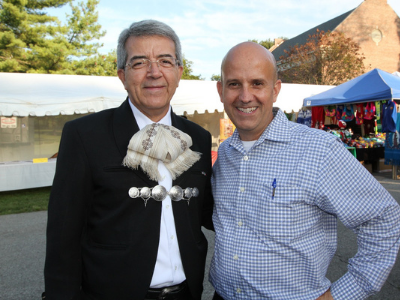 Meet with BKR Law
Tell us a bit about your situation and when you'd like to meet with the attorney. Someone will be in touch to schedule an appointment.